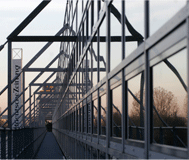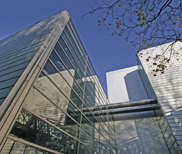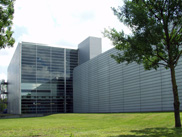 Company
The printing plant of the publishing house Süddeutscher Verlag in Munich Steinhausen was built during the change from letter press to offset printing in 1984. Previously the Süddeutsche Zeitung was printed in the center of the city, but due to the increasing space requirement of the new printing machines and the important fact that the enviromental pollution caused by the truck traffic was no longer acceptable, the site had to be relocated to the outskirts of Munich.
Because of the connection to the highways and the reachability by the public transport system Steinhausen was the right choice for the relocation. The architects (von Seidlein, Fischer, Winkler, Effinger) were awarded many prizes for their efforts, among them being the German architectural prize in 1985.
In 1996 all our technical companies were spun off into a wholly-owned subsidiary, which is now known under the name Süddeutscher Verlag Zeitungsdruck GmbH.